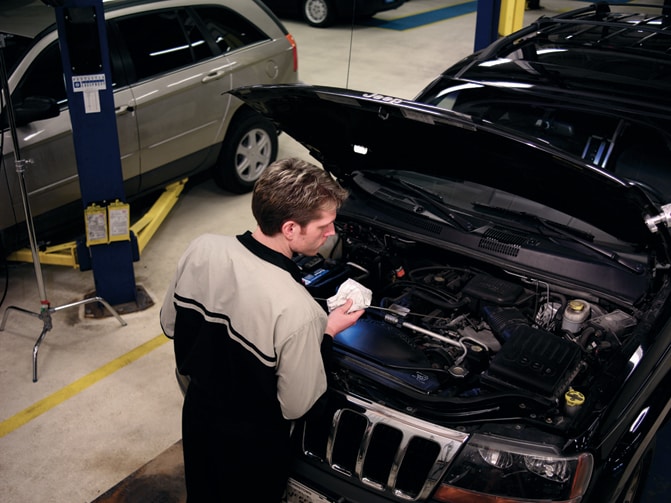 ?If you want to keep your Jeep model in tip-top shape, it's important to stay on top of its routine maintenance schedule, bring it in as soon as possible if you detect a problem, and use genuine Jeep parts to help adhere to the high standards of quality set by the Jeep brand. Here at Bournival Jeep, our talented service team is ready to take excellent care of your vehicle whether it needs a simple checkup, a major repair, a lift kit, or customization.
Why Is Routine Maintenance Important?
Your vehicle needs a checkup now and again to make sure all of it various moving parts are working properly. This helps your vehicle last longer and perform more efficiently, which ultimately translates to fewer major repairs later down the line. Bringing your vehicle in for routine maintenance also gives our team the chance to find and deal with small problems before they get worse -- and more expensive.
Typical Services
Our team at our state-of-the-art service center is prepared to carry out numerous tasks to keep your vehicle in great shape. Here are a few of the most common:
Oil change
Tire rotation
Brake service
Multi-point inspection
Fluid service
Filter replacement
And more!
Schedule Service Today!
If your vehicle needs attention, let us tend to it here at our service center and show you why drivers in the Portsmouth; Salisbury, MA; York, ME; and Exeter, NH areas choose Bournival Jeep for all their automotive service needs! Be sure to explore our service specials beforehand and let us know if you have any questions. We look forward to serving you!