Jeep Tires in Portsmouth, NH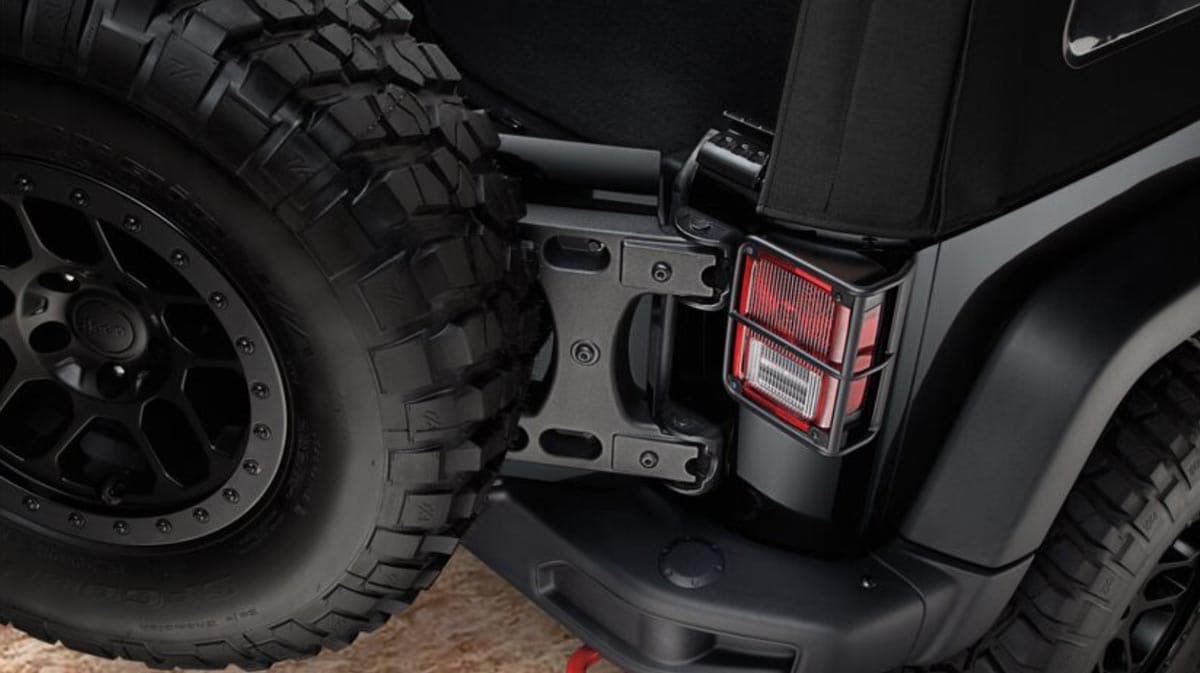 Jeep vehicles have earned a reputation for excellent performance. But if you want to get the most out of your Jeep on-road or off-road, you need the right tires. Bournival Jeep in New Hampshire has a wide range of incredible tires for all years and models of Jeep vehicles at great prices. Bournival Jeep has many years of experience providing quality tires that enhance the performance of any Jeep. Their service technicians can help you to identify the right tires for your Jeep based on how you use it. Plus, they can quickly and affordably remove your old tires and install and balance your new tires in a flash.
All Tires Are Not The Same
To get the best performance from your Jeep, you need to have the right tires. The team at Bournival Jeep has the specialized tires that you need if you want to help your Jeep to be able to handle any type of terrain. Bournival Jeep has high quality, durable Goodyear, Firestone, Continental, and many other top brands of tires. If you put inferior brand tires on your Jeep, you can compromise its ability to provide all of the outstanding performance for which Jeep automobiles are known. If you want to ensure any Jeep that you own will be able to fulfill its potential, get your tires at Bournival Jeep.
More Than Quality New And Used Jeeps
Many people know if you are looking for quality new or pre-owned Jeep automobiles all you have to do is visit Bournival Jeep. But Bournival Jeep is also the perfect place to turn to when your Jeep needs routine maintenance, timely repairs, expert services, and new tires. Their experienced, knowledgeable technicians have all the specialized equipment needed to keep your Jeep running properly. Having the right tires and replacement parts can make a dramatic difference in your Jeep's performance. When you take your vehicle to Bournival Jeep they can help it to ride better on or off-road.
The Right Tires Makes A Difference
The type of vehicle you have and how you use it determines the type of tires it needs. Jeeps are often used for off-roading. Ideally, it should at least have all-terrain tires. Jeeps are sport utility vehicles and the right tires can help to enhance fuel-efficiency, a smooth, comfortable ride, hauling and towing capabilities, and the lifespan of the tire. All tires are not created equal. Getting the right type of tire is essential. The service technicians at Bournival Jeep can help you to understand how different tire thread designs may be better suited for your very unique driving style. 
Choosing The Best Tires For Your Jeep
To help you to determine which are the tires best suited for your Jeep, the experts at Bournival Jeep explain why the tread designs on summer tires provide good traction on wet and dry surfaces and resist hydroplaning. However, they don't work well on roadways with snow or light ice. They are primarily used and found on high-performance vehicles.
All-Season Tires
All-season tires are a popular choice. Their threads are designed for use year-round and improve control when road conditions are wet, dry, or snowy. There are special types of all-season tires that work best on Jeeps that will be used on lots of off-road terrains. 
Winter Tires 
Winter tires are made with unique construction materials, elements, and tread patterns to help them perform well on icy and snowy surfaces. They are made with softer rubber compounds as well as sipes on the tread for superior winter performance. At Bournival Jeep they can help you choose the winter tires best suited for the year and model Jeep you have.
Directional Tires
Another option for Jeep owners is directional tires. These are tires with unique tread patterns that rotate in one direction. Mounted correctly, directional tires can help to increase performance at highway speeds in wet conditions. Tires with directional tread patterns are commonly used on Ultra-High-Performance vehicles. The directional tread can also be found on many different winter and touring tires.
Asymmetric Tires
This type of tire has different tread patterns on its outside than it has on the inside of it. Asymmetric tires are designed to maintain grip when doing hard cornering and to provide good wet traction. Asymmetric tread designs can be found on summer, winter, and all-season tires. The team at Bournival Jeep will let you know if asymmetrical tires are right for your Jeep.
All-Terrain Tires
Made to provide improved on and off-road performance, all-terrain tires have deep tread depth, large tread blocks, and broad tread grooves. This enables the tires to provide excellent traction whether driving on unpaved roads, off-road terrain, or highways. If what you want is an aggressive look and great traction when your travels take you on the roads and off the beaten path, all-terrain tires might be what you need.
Max-Traction Tires
If off-roading action is what you have in mind for your Jeep, then the expert service technicians at Bournival Jeep can put max-traction tires with their top-of-the-line open shoulders and very large spaces between the tire blocks. The tires make handling muddy and rocky terrain a breeze. 
Great Prices
Bournival Jeep not only has a wide array of some of the best tires in the industry, but they have excellent prices as well. When you buy 4 select Goodyear tires, they will give you a $75 online or mail-in rebate on a Visa Prepaid Card. Buy a qualifying set of 4 Continental SUV tires and Bournival Jeep gives you a $100 online or mail-in rebate. Plus, when you buy any 4 eligible tires, you will get $60 from Bournival Jeep. These discounts are only available for a limited amount of time, so contact or visit Bournival Jeep today. This will get you the quality tires you want at great prices. 
The Right Tires Matter
When buying tires, the team at Bournival Jeep can provide the information and expertise you need when choosing the best tires for your Jeep.